Becoming the role model she didn't have
Christine Van Broeckhoven: pioneer in many fields
February 27, 2023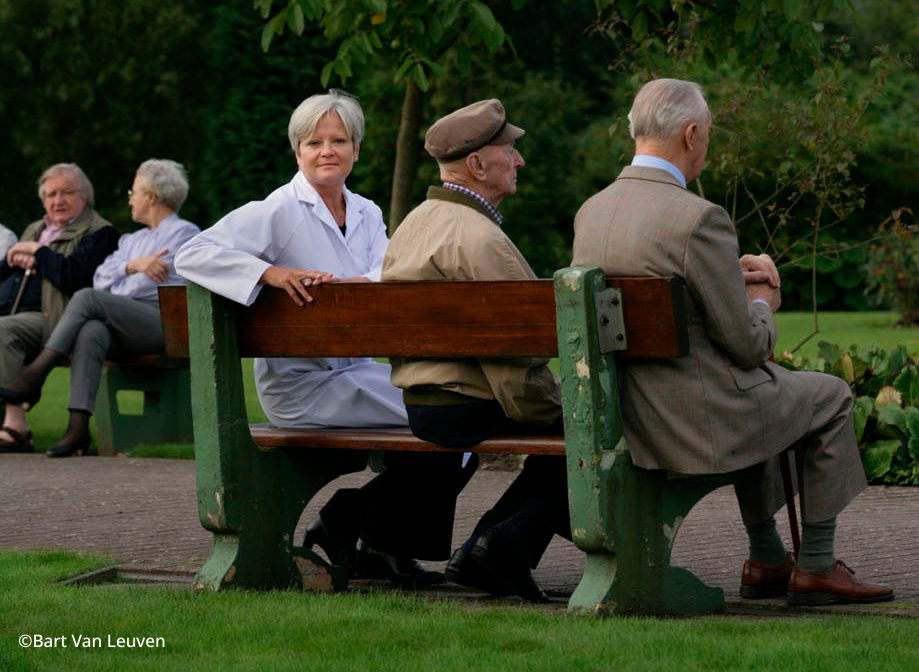 Christine Van Broeckhoven is a world authority in genetic research into Alzheimer's disease, the most common form of dementia. Her passion and drive have made indispensable contributions to understanding the disease and led to much recognition at home and abroad. In 2006, she received the L'Oréal/Unesco Prize for the best female scientist in Europe, and in 2020 she was one of the 50 Most Inspiring Women in Tech in Belgium. The awards recognize exceptional female researchers who have contributed to the advancement of science or technology. Written in Christine's name, it seems. We look back with her on her pioneering role as a top female scientist.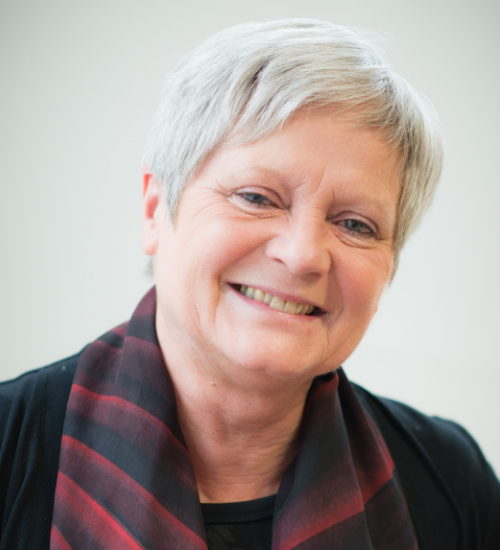 As a young woman, Christine Van Broeckhoven resolutely chose to obtain her doctorate in a field of research that was completely new at the time: molecular genetics.
"That was an obvious choice precisely because it was a new scientific discipline. There was still very little known about it, and therefore a lot to discover. I immediately felt at home there. Countless questions were waiting to be answered. The perfect place for my curious nature."
Thanks to her pioneering work in this field, great leaps forward were made in DNA technology. At first, she experimented with the DNA of tarantulas, which sometimes escaped, then she was the first to extract DNA from human blood. Technological advances eventually allowed her to investigate and -partly- unravel the genetics of families with Alzheimer's disease.
Her work soon garnered much recognition. In addition to publications in renowned journals such as Nature and Science, Christine started her first lab. This resulted in Christine also being appointed group leader and scientific director of the then VIB Department of Molecular Genetics - now the VIB-UAntwerp Center for Molecular Neurology - when VIB was launched in 1996. Back then, Christine was - not for the first time - the only woman in a man's world. But that didn't stop her.
"I didn't think about that. I had always been one of the only women in my field, and now I was the only female group leader. Indeed, they didn't always take me seriously because I was a woman. There was occasional laughter during meetings, but I didn't let that bother me. I also always had to work harder than my male colleagues to get the same recognition. I was pleased that VIB was founded, though. They really stand for excellence and are a fantastic springboard for budding scientists."
Christine has always strived to get more (recognition for) female researchers. Her group always had more female researchers than others.
"I always selected students on their ability and passion for science and not on gender. There were more women in my group than others, but I think that was more because I was the group leader there. A woman in a leadership position probably attracts more women who, in turn, attract other women."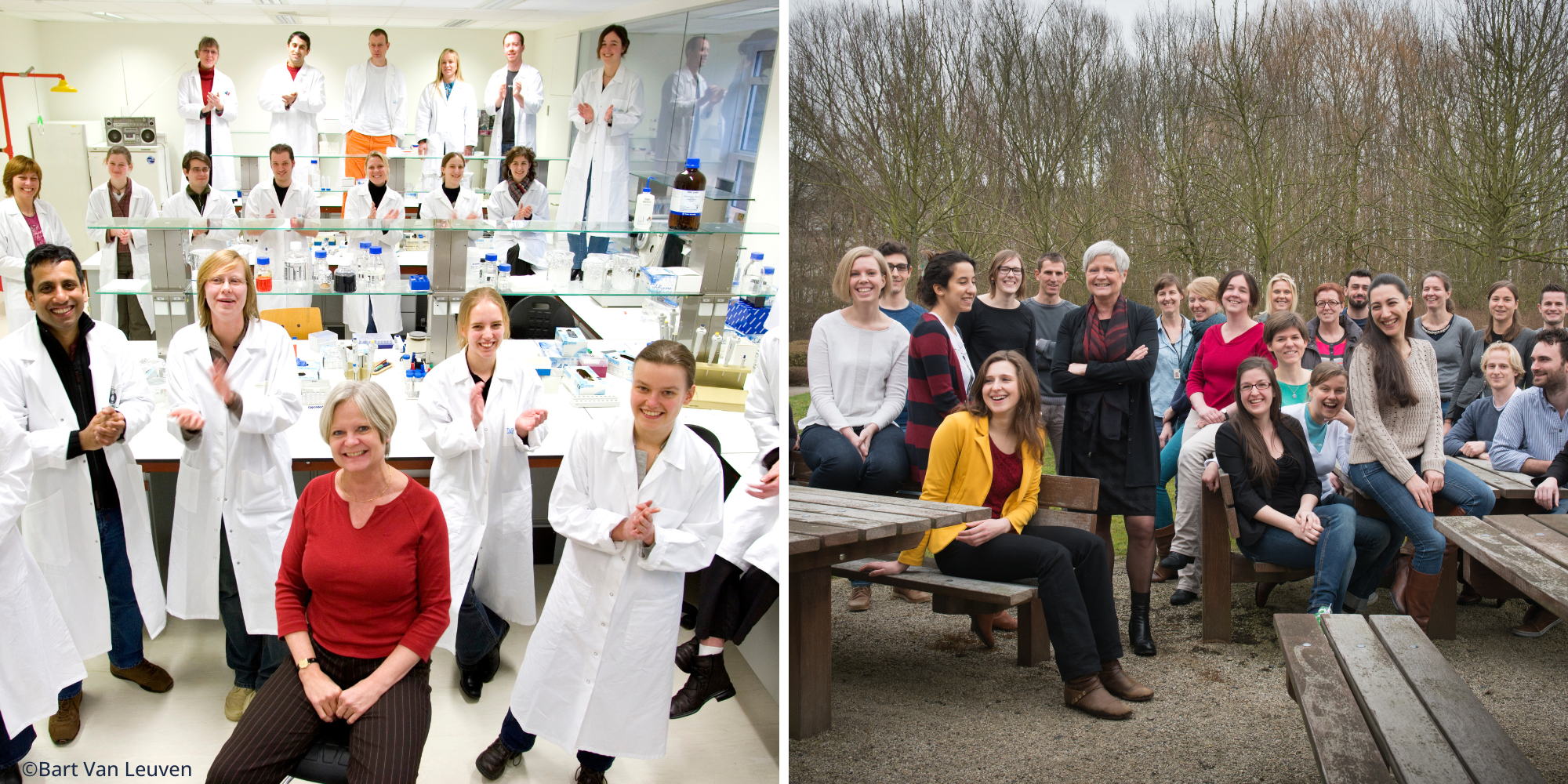 After more than 22 years at the helm, Christine passed the reins as director to Rosa Rademakers in 2019. Rosa herself earned her doctorate at Christine's lab and describes her as a role model for her career. Christine had no such role model.
"There were a lot more men at the top of research back then. I had no female professors or scientists to look up to, but I didn't need that either."
Fortunately, there is a growing commitment to gender equality in academia. By 2020, some 44% of scientists in Belgium were women. Already quite an improvement compared to the beginning of Christine's career in the 1970s.
"During my studies in Chemistry, less than ten percent of the students were women. Now women are much more accepted as scientists, as well as doctors or engineers. People are less surprised that women are choosing science majors and want to pursue careers. Combining work and family is also a little easier now than it used to be, even though many women still choose to focus on their families after they have children."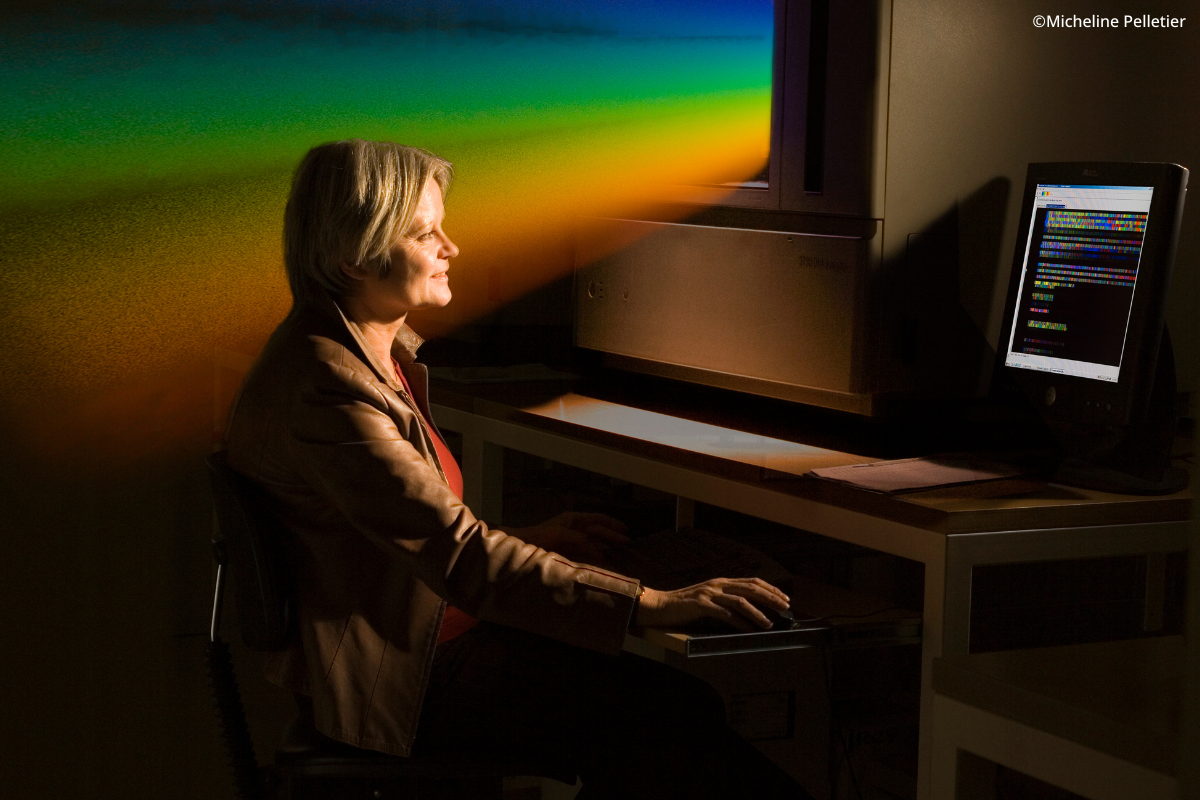 Even though there has been much improvement, women are still underrepresented in academia, especially in leadership roles. The solution to this is simple, according to Christine.
"There are just as many talented men as women in research. If people stop selecting based on gender and simply look at knowledge, gender equality in academia will straighten itself out. Providing more flexibility is also essential. Today, you see talented women in their 30s trying to combine two full-time jobs and still feel they are underperforming in all areas: as researchers and as mothers. The result is always the same: they're forced to make a choice and never return as researchers. If we stubbornly refuse to establish structures that allow thirty-somethings to combine the dual jobs of mother and researcher successfully, women researchers will never have a fair chance."
Christine will be 70 in 2023. She has mentored more than 100 PhD students throughout her career, which she continues to do today. For them, she always has the same advice:
"As a woman, and as a man, take the right steps to become a scientist. Freely choose how you want to create your life and develop your career. Make good agreements with your partner about how you want to organize your work and family life, possibly with children. Choose a partner who respects you as a person and who respects you in your choices. Put enough perseverance into your scientific work, and choose subjects that really interest you, in which you want to immerse yourself fully."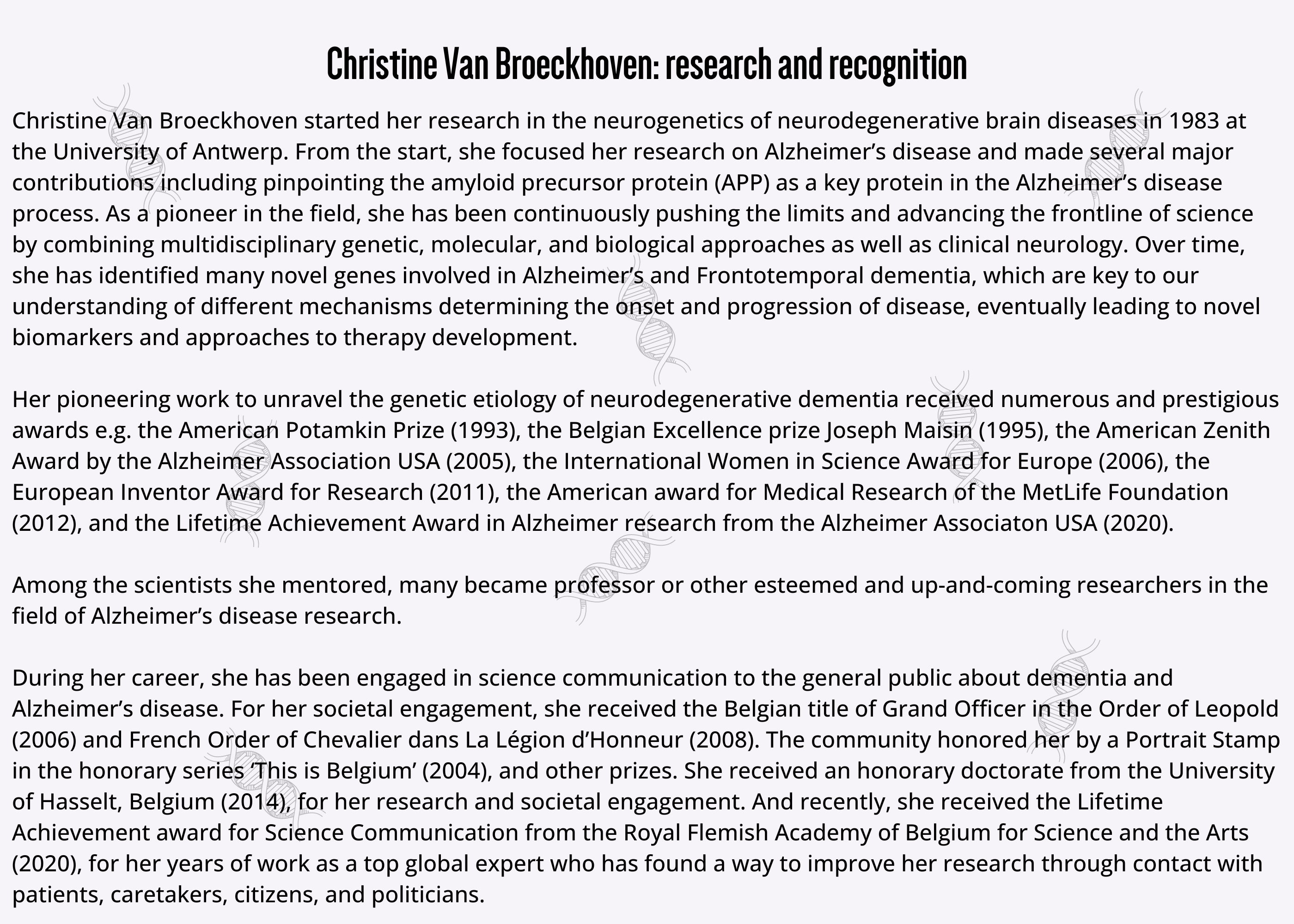 ---