Betting on computational neuroscience
Pedro Gonçalves joins NERF as a new PI
March 1, 2023

We welcome Pedro Gonçalves as a new group leader at NERF (empowered by imec, VIB, and KU Leuven). The Portuguese scientist will move from Germany to Leuven to start his Lab of Computational Neuroscience. He is actively seeking postdoctoral candidates and PhD students to join his team and collaborate on developing and applying machine learning methods to obtain mechanistic insights in neuroscience. We caught up with him during these busy times to get to know him.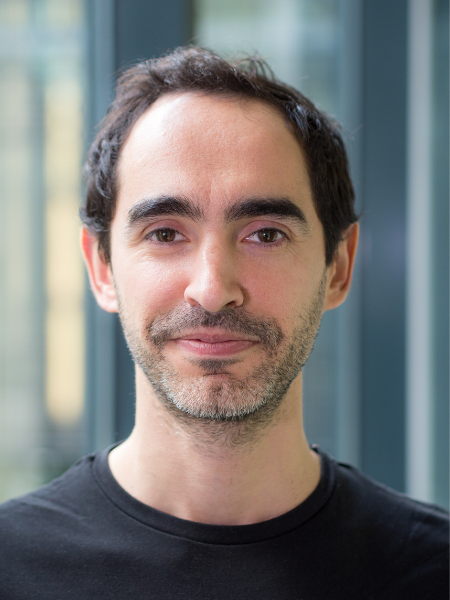 You've already lived in France, Portugal, Angola, the UK, and Germany. What are you most looking forward to in Belgium?
"I am super excited about the new adventure of starting my lab in Belgium. In addition to the great many things Belgium is known for, such as architecture, beers, dark chocolate, and comic books, I have always been a big fan of the Belgian pop/rock/indie music scene. I am very excited about immersing myself in Belgian culture in the coming years."
What is your vision for your brand-new computational neuroscience lab?
"Experimental methods to study the brain and behavior have advanced greatly in the past decade, generating large-scale and high-resolution data, which are increasingly hard to interpret. Our lab specializes in combining theoretical models and the most advanced machine learning methods to extract knowledge from such complex data so we can learn how the brain operates in health and disease."
What are you most proud of in your career so far?
"I was trained as a physicist but was always fascinated by neuroscience. I am therefore proud that the methodological advances I contributed to are advancing new discoveries in neuroscience in this era of complex data and are even being adopted across scientific fields (such as climate sciences and physics). I am also very proud of the professional success of my students, and I consider teaching and mentoring as one of the most rewarding aspects of working in academia."
What is your life like outside of the lab?
"I enjoy hiking, biking, and gastronomical trips with my wife and friends. I love concerts, especially more intimate ones, and exploring upcoming music styles. I am a drummer, so let me take advantage of this interview to advertise that a drummer is looking for a band!"
What attracted you to NERF?
"NERF is the perfect environment for me to materialize my research vision, which is interdisciplinary, collaborative, and interactive. I am really excited by the new synergies that will arise from partnering with the world-class laboratories in Experimental Neuroscience at NERF. The academic environment in Leuven also offers a unique opportunity to contribute to advances in Machine Learning. Additionally, I believe that my research will thrive best within an environment that is diverse, multidisciplinary, international, and collaborative, aspects that are at the core of NERF culture and values."
And finally, do you have any tips for young researchers to build a career in science?
"Science is increasingly collaborative and large-scale, and I would advise any young researcher to learn to reach out and be open to interdisciplinary bridges."
Interested in joining Pedro's lab?
Email Pedro your CV and motivation letter 👇
---