From fundamental to applied science and later policy-making: sustainability is the recurring theme in alumna Stien Beirinckx's career
April 5, 2022

Early 2022, VIB-UGent alumna Stien Beirinckx started working on a European project as part of the LIFE program, which aims for a climate-neutral Europa by 2050. While she focused on improved crop production through plant-microbe interactions during her PhD, she now uses science to advance policy regarding farming management for climate-resilient agriculture. The shift from academic research to policy seems abrupt, but is it?
Your PhD project was a joint effort between the labs of Sofie Goormachtig, VIB-UGent Center for Plant Systems Biology, and Jane Debode, ILVO – Plant Unit. Has this merging of fundamental with applied research been a challenge?
The fundamental research within the VIB environment has definitely strengthened my scientific thinking. Working at ILVO in parallel clearly showed how agriculture can benefit from science through its applications. Finding the balance between two research institutes with different visions was not always easy but in a way, you can compare it to the plant-microbe interaction: both parties gain from the collaboration. Being positioned between VIB and ILVO increased my ability to think outside the box and helped me to take a stand on science and agricultural policy – balancing between the differences and finding a compromise.
After your PhD you started a postdoctoral fellowship in the lab of Sofie Goormachtig to investigate the interaction between soybean and Rhizobia present in Belgian soil.
After my PhD, I got the opportunity to stay in the lab of Sofie Goormachtig and work on a tech transfer project, trying to prove the ability of local soil bacteria to go into symbiotic interaction with soy plants. The science was validated but also the application became important. Together with the expertise from ILVO, this project resulted in the start of a new VIB spin-off, Protealis – a company that aspires to bring sustainable plant-based protein production to Northwestern Europe.
Stien Beirinckx: "Working in a research group at ILVO and VIB in parallel, with different scientific approaches, helped me to shape my own scientific view."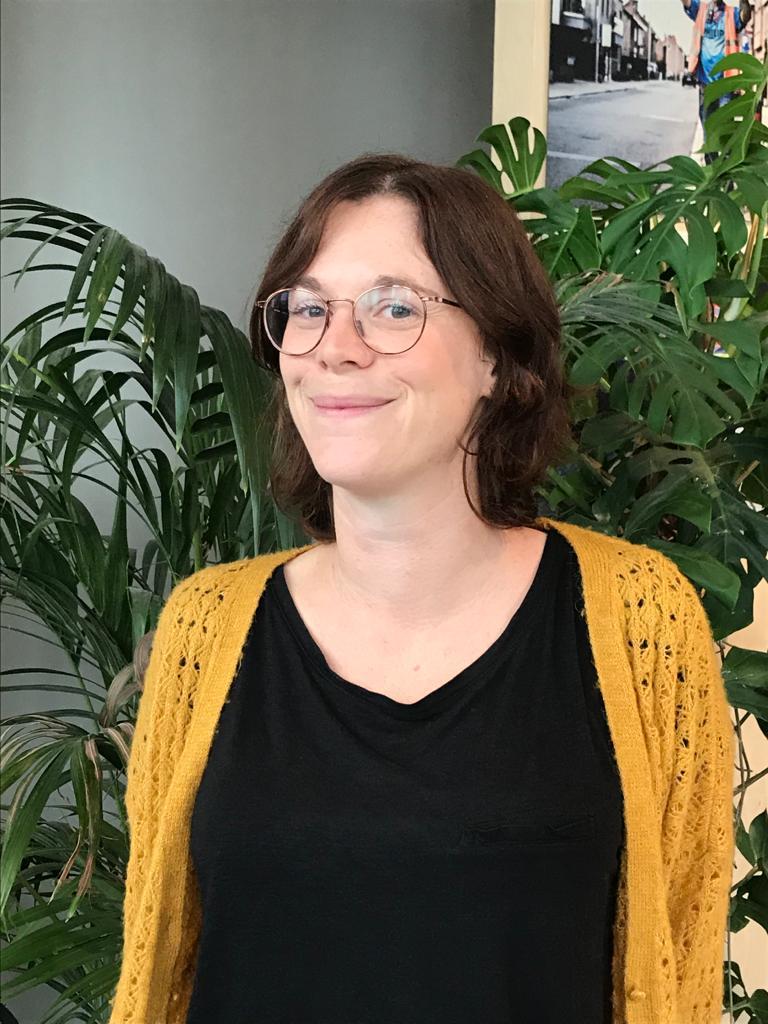 You're currently active as coordinator of the European LIFE project Carbon Counts. Can you explain?
Yes, I work at the Flemish Government to coordinate the Carbon Counts European LIFE project together with ILVO. The project focuses on the potential that agricultural land has to store carbon through appropriate farm management. This can be achieved for example by crop rotation, fertilization with organic manure, or the presence of woody landscape features such as trees and hedges. The aim is to develop a tool accessible to farmers, enabling them to calculate the carbon storage potential in their own parcels. Like this, we hope to increase awareness among farmers and also to make it clear that agriculture can be part of the solution to climate change.
---
The LIFE program (2021-2027) is a funding program from the European Commission with the goal to make Europe a climate-neutral continent by 2050. The EU invests more than €290 million for 132 projects across the Member States. The program consists of four sub-programs: nature and biodiversity, circular economy and quality of life, climate change mitigation and adaptation, and clean energy transition. The Carbon Count project is part of the climate change mitigation sub-program, and supports projects focusing on changing farming, land use, and peatland management, renewable energies and energy efficiency.
---
Did your PhD create an added value for your current job?
I would say yes for several reasons. One of them is teamwork. Similar to my PhD, my current job is part of a big project with multiple partners (ILVO and several departments at the Flemish Government), each with their own responsibilities. So it is important to take initiative and work independently on your task, and be able to report to the European Commission and the cabinet of the Flemish minister of Economy, Innovation and Science, but also to communicate with the farmers. Another valuable skill is the capacity to gather and process scientific information to progress in the project and develop the carbon measurement tool.
Sustainability seems to be the common thread throughout your career. Is that your main driver?
It is for sure an important driver to me. I always wanted to do a PhD with an applied focus and I was lucky to be part of two fantastic research institutes, showing me the importance of implementing a combination of fundamental and applied science towards climate-resilient solutions. After my time in academia, I felt the urge to explore a different side of science and decide to take a step toward policy-making and use science as a tool to create awareness. In my future career, I hope to continue to focus on sustainability, one of my big interests, and I think agriculture holds a lot of untapped potential.