Progress Toward a Better Understanding of Charcot-Marie-Tooth Disease
For Charcot-Marie-Tooth (CMT) Awareness Month in October we interviewed Alessio Silva, a third-year PhD student studying the disease. Alessio is based at the Ludo Van Den Bosch Laboratory of Neurobiology at the VIB-KU Leuven Center for Brain & Disease Research.
October 25, 2023

Hi Alessio! Tell me more about how you ended up doing research in Leuven.
I'm originally from Milano, Italy. During my undergraduate, I worked on Amyotrophic Lateral Sclerosis (ALS). The promoter of my Bachelor thesis suggested I do a Master's internship with Ludo Van Den Bosch at the VIB-KU Leuven Center for Brain & Disease Research. I first spent a year here doing my Master's traineeship, and then transitioned to a PhD.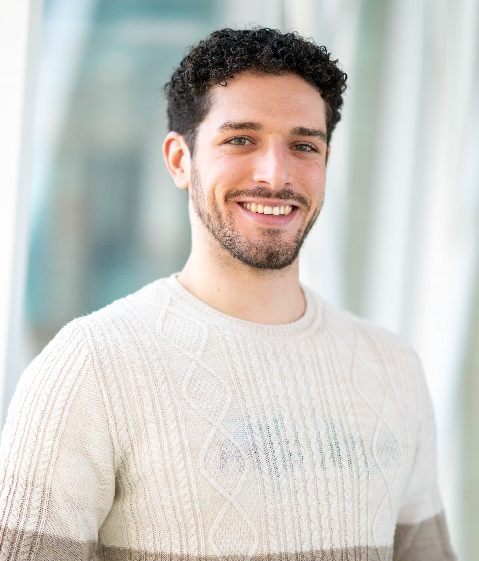 Can you tell me more about CMT?
CMT, short for Charcot-Marie-Tooth, is the most prevalent inherited peripheral neuropathy. The acronym stands for the three scientists who first discovered the disease in 1886: Jean-Marie Charcot, Pierre Marie, and Howard Henry Tooth. It is an umbrella term for a wide variety of disorders, characterized by several different mutations affecting more than 110 genes. These inherited disorders cause nerve damage primarily in the arms and legs, which results in impairments in everyday movements, such as grabbing objects.
And how does CMT affect the nervous system? ​
CMT can be divided into two broad categories: demyelinating and axonal forms.
In demyelinating forms, mutated genes affect proteins related to the myelin sheath. In these cases, the myelin sheath won't be as functional as in healthy patients, which can lead to problems with nerve conduction. Think of it as a cable connecting your television to the socket, where the cable's protective rubber covering helps transmit electrical input faster and more safely. If this rubber sheath is affected, the transmission will not work as well. The same principle applies in CMT, where patients' peripheral axons are not as myelinated as in healthy controls.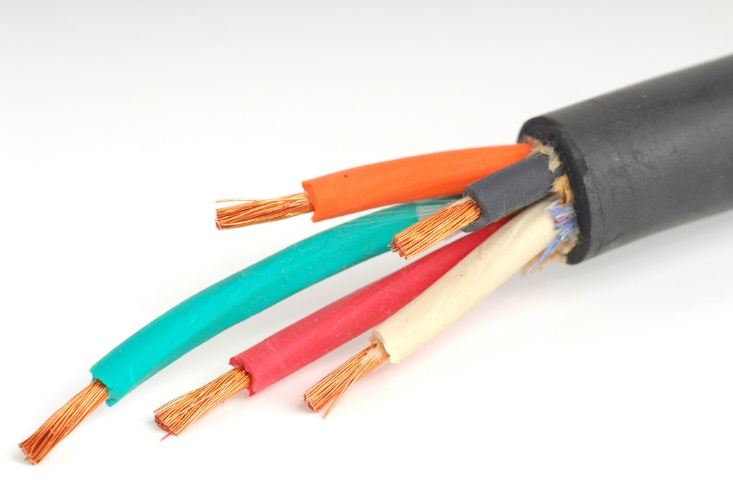 In the second kind of CMT, the axonal forms, it's the axon itself that is primarily affected – the cable, not the rubber. In these cases, there isn't a difference in motor nerve conduction velocities, but in compound muscle action potentials, which indicates the collective electrical activity generated by multiple muscle fibers in response to a nerve stimulus. We distinguish these two main groups and have several more sub-categories which fall under them.
What scientific breakthroughs has Ludo's lab made in CMT research?
In 2011, Constantin d'Ydewalle – a former PhD in the Laboratory of Neurobiology – led a groundbreaking study, which was published in Nature Medicine. Constantin and the team had developed and characterized transgenic mice expressing HSPB1 mutations in neurons, as these mutations are known to cause axonal CMT. They found that drugs in the class of HDAC6 inhibitors were able to correct the axonal transport defects caused by HSPB1 mutations and rescue the CMT phenotype of the mutant HSPB1 mice.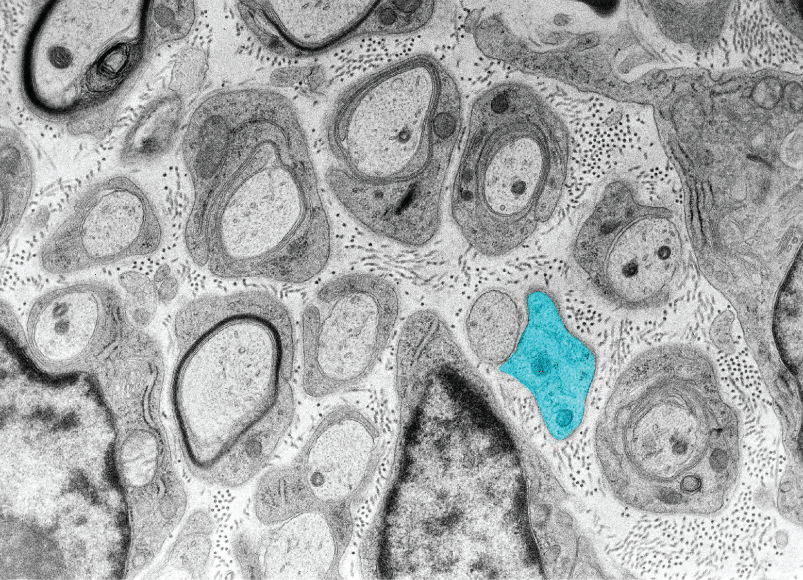 In 2015, PhD student Robert Prior entered the scene: a form of CMT runs in his family, so he wanted to be involved in CMT research from a young age. He's a super nice guy, and I think he's going to make a real difference in the CMT field. [Editor's note: Robert was recently included in CMT's 40 under 40!] Robert came to Belgium from Ireland and developed a protocol to study the molecular mechanisms of the disease. Fibroblasts from CMT patients are reprogrammed into induced pluripotent stem cells (iPSCs). The month-long protocol enables researchers to differentiate these patient-derived iPSCs into Schwann cells, which – among other functions – produce and support the myelin sheath around axons. In this way, we can have Schwann cell precursors (that's an intermediate stage during the differentiation of these cells) and Schwann cells that are characterized by the same mutation and the same pathological alterations you can find in CMT patients. This enables us to study the molecular mechanisms of the disease, without taking peripheral cells out of patients using an invasive biopsy.
These discoveries led to the creation of a spin-off company in 2019 called Augustine Therapeutics, which aims to translate these scientific findings from the bench to solutions for patients in the form of drug discovery.
Can you tell me a bit about your research?
The Laboratory of Neurobiology mostly focuses on ALS research. Right now, I'm the only one focusing on CMT. My primary focus is on CMT1A, which is the most common form of CMT, which falls under the demyelinating category affecting Schwann cells.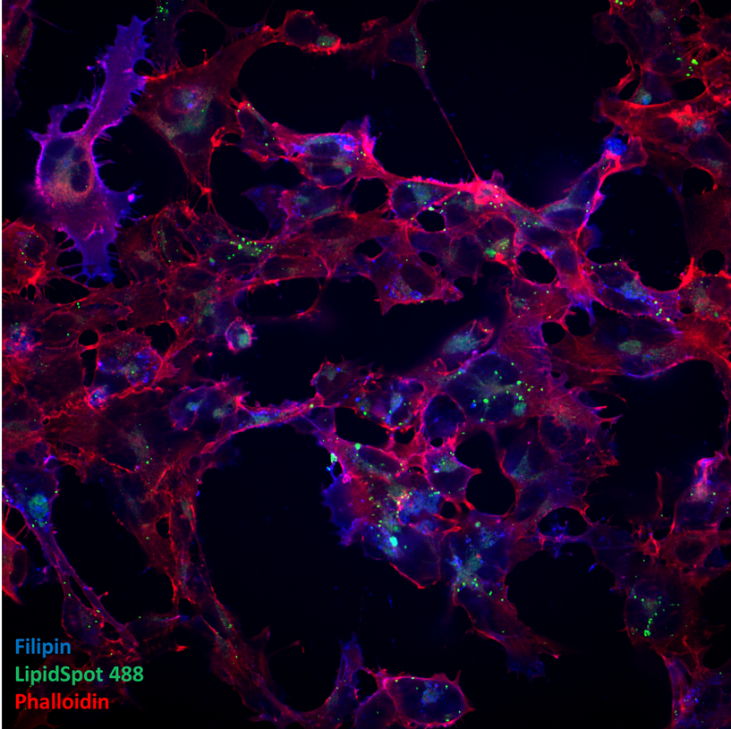 Using the Schwann cell models that Robert helped to create, we found that cholesterol and lipid metabolism are the most dysregulated pathways in these CMT-derived cells, and that characterize early pathological alterations in the disease. Specifically, we detected impairments in lipid storage and transport to the plasma membrane, which also means an alteration in the plasma membrane organization. Normally, cholesterol and specific lipids are nicely organized in 'lipid rafts', where they favor protein interactions and signaling events. Schwann cell's lipid rafts are particularly enriched in proteins that characterize the peripheral myelin. If the correct organization of membrane lipids is sub-optimal, signaling from the membrane is affected, and as a result Schwann cells won't be able to function as well as in people without CMT. You can read the pre-print in BioRxiv.
You remain very excited about your work three years into it, which is really nice to see. Is CMT research something that you plan to keep doing after your PhD?
Let's see what the future holds for me! My doors are open, but I would really like to stay in the CMT research environment.
---