Reaching new peaks in neurodegenerative research
The rise of Muna Therapeutics
November 15, 2022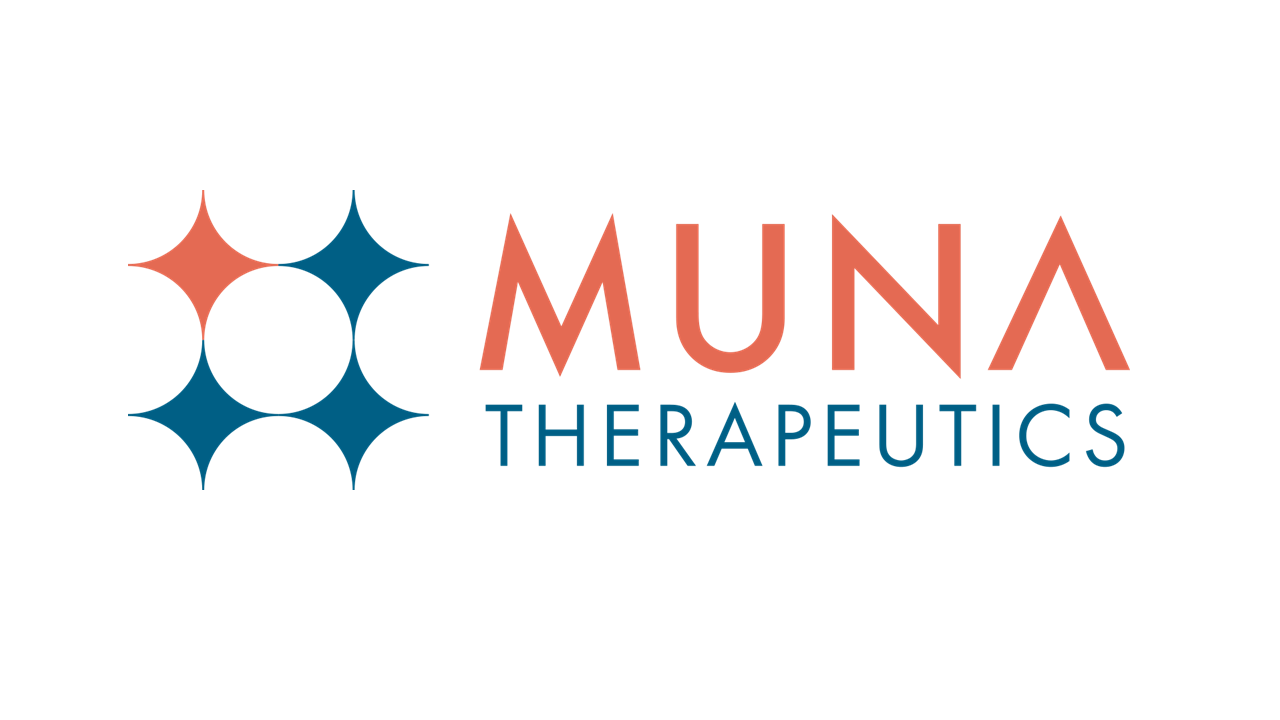 As every seasoned mountaineer will tell you, to see the highest peak you sometimes need to make it through the foothills. The same is true for science and especially when investigating neurodegenerative diseases such as Alzheimer's disease and dementia. Whereas research fields such as oncology have made incredible strides in investigating the mechanisms behind various types of cancer, research on neurodegenerative diseases today is still a somewhat underappreciated field of study.
In the case of Bart De Strooper of the VIB-KU Leuven Center for Brain & Disease Research, the mountains metaphor is especially relevant. Bart started his career in 1992 as a young researcher studying Alzheimer's disease under the guiding hand of Fred Van Leuven.
Bart De Strooper: "Back then, Alzheimer's was not a priority for the research community. All eyes were on oncology, as cancer was a much more tangible disease. When looking for a research topic for my first postdoctoral work I started talking with Professor Fred Van Leuven, a biochemist working on protease inhibitors. He told me that proteases and protease inhibitors were becoming a central theme in Alzheimer's disease and that he was considering switching his lab over into that direction."
Bart started to immerse himself in the topic: "This was back when the first gene for Alzheimer's Disease got cloned - a very exciting time indeed. I joined Fred's lab because I saw how a new field of research was going to unfold. As a young MD, I was excited to switch research gears and move away from the pure molecular cell biology that I performed during my PhD. I wanted to work on a challenging medical problem, that had never been tackled before. That's how I rolled into Alzheimer's research."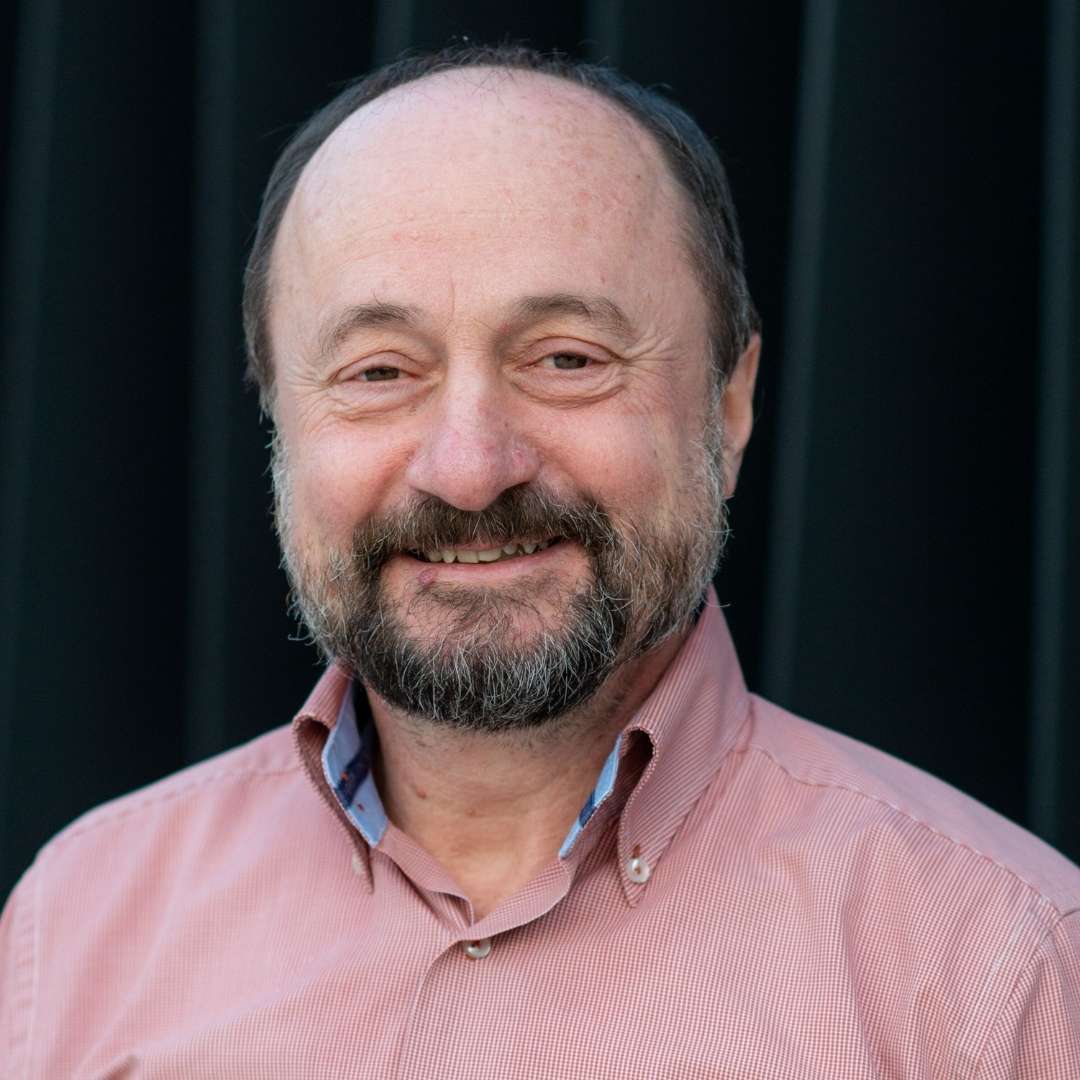 An uphill road, but we're getting there
30 years later, Bart is considered one of the most prominent voices on Alzheimer's and dementia in the scientific community. Aside from his roles at the VIB-KU Leuven Center for Brain & Disease Research and the UK Dementia Research Institute, he wrote an acclaimed book about his research on potential medicines for Alzheimer's: "Tegen het Vergeten" (Dutch for "against forgetting").
To top it off, he was also one of the driving forces behind the creation of Muna Therapeutics, a VIB spin-off company working on Alzheimer's, frontotemporal dementia and Parkinson's disease. Just like many good ideas, the concept for Muna sprouted during a simple conversation. ​
"I was talking with Luc Dochez who contacts me once in a while to discuss topics of research with the potential to result in a spin-off. While talking about how spatial transcriptomics could play an important role in studying the brain, I explained how it would be interesting to compare the gene expression patterns in the brains of patients before and after they develop dementia," says Bart De Strooper. "I wondered why quite a few people did not progress into full-blown dementia, even if their brains accumulated quite some of the now well-known amyloid plaques. There seems to be some kind of resilience that delays the full expression of the disease. Spatial transcriptomics, I believed, could give an insight into that important question."
This immediately struck a chord with Luc, who saw parallels with another company that he recently started, and which was investigating a similar question in cancer research. Luc was able to convince additional investors to raise 12 million euros in the first seeding round. In doing so, the duo created a company called "K5 Therapeutics". A name that shows ambition.
"The most famous spin-off company in the Alzheimer field is called "Denali", named after the highest mountain in the USA at around 6200m. We wanted to go for a higher peak and turned our gaze towards the Himalayas. K3 was a first choice, but here in Belgium that's also the name of a children's music band. In the end, Luc and myself chose the name "K5". In the Himalayas, K5 is known as "the hidden peak", which is – incidentally – also about 1800m higher than Denali," explains Bart.
"With K5, we wanted to accelerate the understanding of resilience in Alzheimer's Disease, to find new drug targets and to accelerate drug discovery in this area. We made arrangements with Inge Huitinga of the Dutch Brain Bank and with Henne Holstege who overviews a cohort of healthy centenarians," Bart continues. "Both collaborators provided us with 50 brains from resilient and non-resilient patients which we immediately started to analyze. We also brought in our chimeric human-mouse models to facilitate the translation from observation to mechanism. In that sense, the K5 reference was symbolic for our approach in looking at Alzheimer's disease mechanisms. We wanted to come with novel targets and unexpected insights in the disease process."
"We had hardly raised the funding for K5 when Luc brought me in contact with Rita Balice-Gordon and Anders Hinsby, who were also setting up a company to accelerate drug discovery in our field. Luc was visionary in bringing us all around the same table as we found out that our approaches were very complementary. We immediately felt a good chemistry. Muna was already excellent in medicinal chemistry, structure-function studies and drug discovery and development, while K5 provided an additional attractive platform for 'all-in-human' novel biology and target discovery and validation. In 2021, K5 Therapeutics merged with and became part of Muna Therapeutics."
Over the horizon
Muna Therapeutics raised an astonishing 60 million euros from several investors in Europe and the US. The funds have been used to advance drug discovery and development programs for early-stage Alzheimer's Disease, Multiple Sclerosis and Parkinson's disease, and to continue work on the K5-contributed platform. ​ Muna's focus on diseases with significant cognitive impairment, among other debilitating manifestations that diminish quality of life for patient, is fitting for a company whose name means 'to remember' in old Norse.
Rita Balice-Gordon, CEO of Muna Therapeutics: "Muna's drug discovery and development portfolio programs are in late-stage medicinal chemistry, and we project that Muna will file its first investigational new drug application, called an IND, in the next 15-18 months. ​ We plan to begin a new small molecule drug discovery program by the end of this year, based on the new insights generated from our platforms, and plan to add an average of one new program per year thereafter."
Bart De Strooper continues: "It's fantastic to see how Muna is really changing the game with its drug discovery program. Research on dementia and neurodegenerative diseases has not been a priority for the industry over the past decades. With an increasing incidence of these often-debilitating diseases, the work we are doing has become more relevant than ever. Knowing that the journey ahead seems to be a steep climb, I'm sure that the mountaintop is in reach."
Read more
Read more about Bart's achievements in understanding the mechanisms of Alzheimer's disease:
Read more about Bart's recognitions: