VIB Tech Watch: laying the technological groundwork for excellent science
March 21, 2023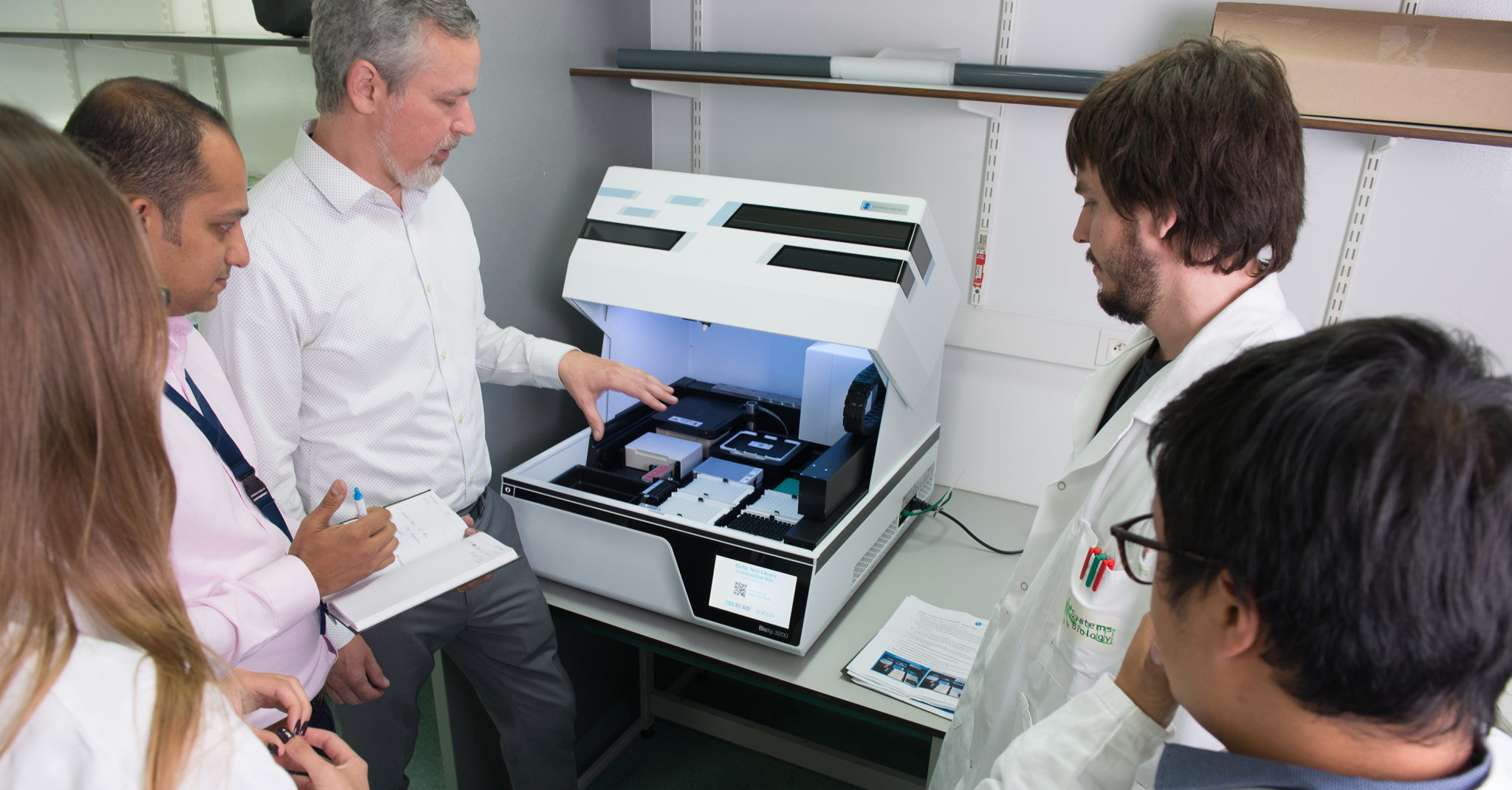 This blog post is part of the VIB Technologies campaign.
Founded in 2007, VIB Tech Watch – which, together with VIB Core Facilities, makes up VIB Technologies – was created with two key goals in mind. "Through the Tech Watch program, VIB scouts and evaluates emerging life sciences technologies and then provides scientists with the support they need to get the best out of them," elaborates Wai Long Tam, Head of Tech Watch at VIB Technologies. "Today, we're going beyond those two goals by setting up an entire business case for each new technology in collaboration with researchers, Core Facilities, and other stakeholders. It's something completely new in our life sciences ecosystem."
For the last 15 years, the technology experts at VIB Tech Watch have relentlessly scoured conferences, publications, patents, and every corner of the complex life sciences grapevine to identify new devices, modalities, approaches, and tools with the potential to revolutionize science.
"Scouting was the original core activity of Tech Watch – that's the process by which we discover emerging tech by going through press releases, patents, industrial compacts, publications, etc., to stay at the cutting edge of the developments in the different fields of life sciences," Wai Long explains.
At the same time, when Tech Watch identifies something brand-new that could offer a significant advantage to VIB researchers and the broader life sciences ecosystem, they perform a second important risk-reducing role.
Wai Long: "New ways of working always come with plenty of overhead in time, effort, and money. We invite researchers to submit projects detailing the technology that could benefit their research and how it will be tested and evaluated. Once the Tech Watch committee approves the project, we also offer support. In some occasions, we even step in to develop a technology further, lowering risks, flattening the learning curve for scientists, and making it even easier to apply the tech."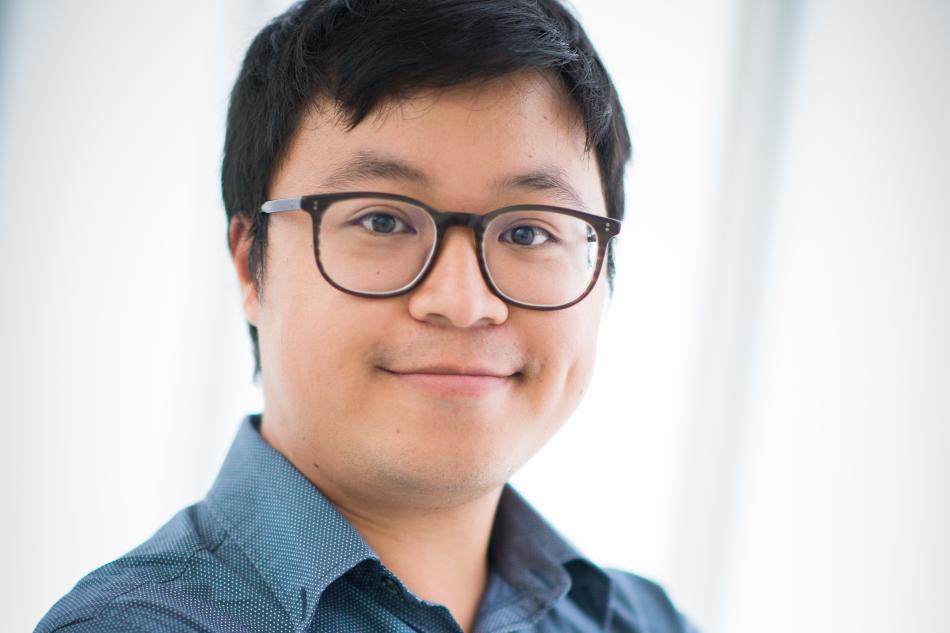 Life sciences technology strategy in the spotlight
Under Wai Long's wings, however, Tech Watch activities have been evolving.
"Of course, we're still scouting for the latest and best, but we're structuring lab projects differently," he goes on to say. "Today, they're composed of two phases: a seed phase in which we investigate if a technology does what it promises and its advantages and possible disadvantages, and an implementation stage in which we collaborate with experts in the community to determine the best strategy for VIB to take in further exploring or developing the technology."
Once a technology or method moves from the seed phase to the implementation phase, Wai Long and his team continue to offer support to the research team using it, no matter where it is located.
While Tech Watch does operate its own testing environment, in contrast to VIB Core Facilities, Tech Watch does not offer standardized services.
"That's not how we run," asserts Wai Long. "We don't, for example, receive a sample and provide a data set. We have a temporary incubator space where we test and evaluate a platform, and then – if it's strategically worthwhile – we bring it to a core or a lab."
"The question evolves from 'does this work?' to 'what service contracts, training, further support, etc., is needed to ensure that VIB scientists can access it?' For a tool, that could be through a core facility or through a technology 'hub' For a protocol method like sNucSeq, we tested and optimized it, and translated it into a practical training course offered to the scientific community, in collaboration with the VIB researchers, the Single Cell Core, and Technology Training unit."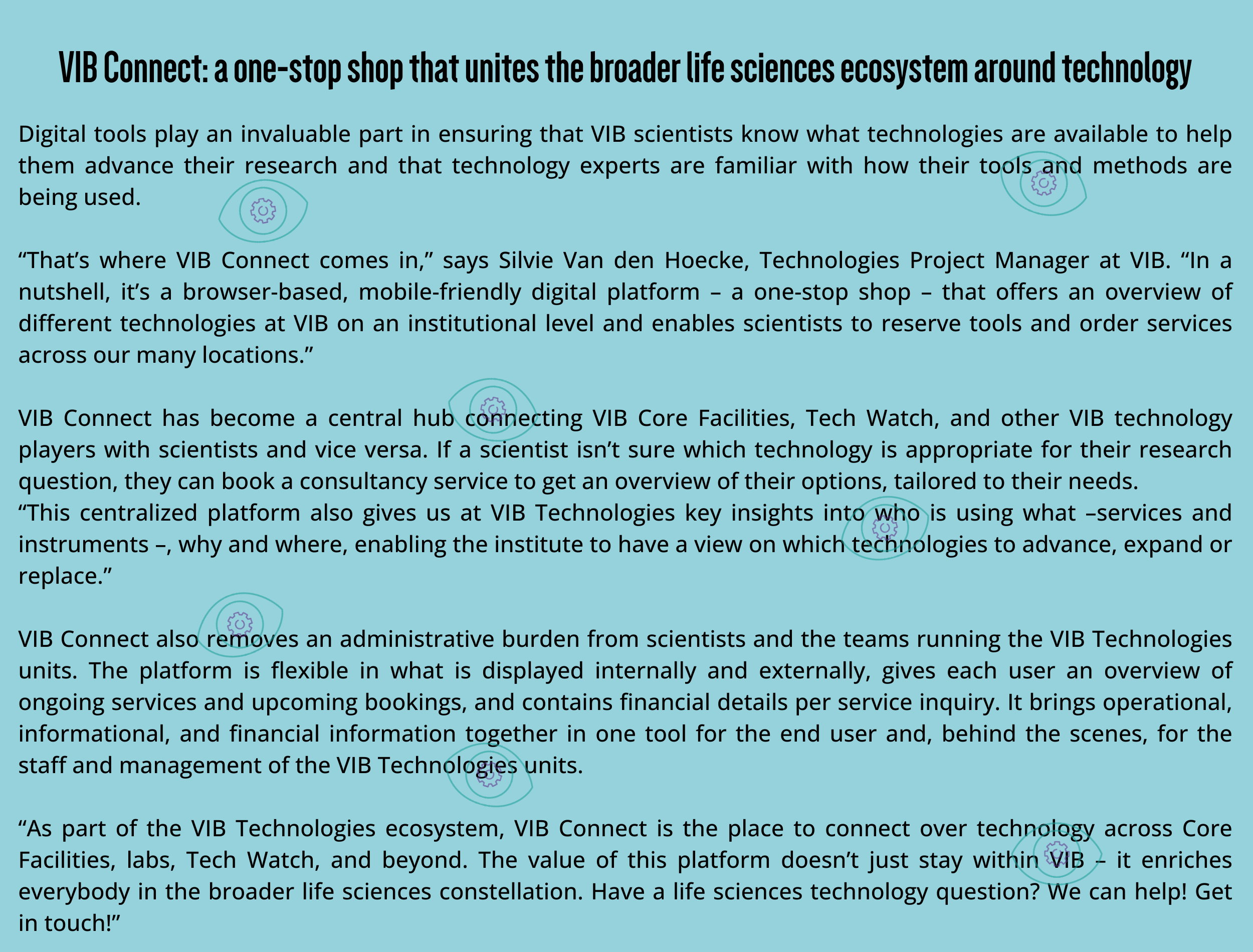 Minimizing risks, clearing hurdles – for industry, too
Indeed, Tech Watch doesn't stand alone on the very cutting edge of life sciences tech. Instead, it works closely with Core Facilities and even interacts with industry players.
"We often collaborate with Cores. But given the fact that we are an innovation program, we're dependent on how a given technology field is progressing," Wai Long goes on to say. "If there's a lot of action in the imaging field, we'd collaborate more with the Bioimaging Core."
Collaborations with private life sciences companies are also in the pipeline for Tech Watch. Wai Long: "Some industrial partners now outsource some of their technology evaluation activities to us, and we're considering partnering up with venture capitalists in life sciences."
Venture capitalists, or VCs, invest in immature companies, providing them with the financial kickstart they need to scale up. The earlier a VC invests, the smaller the investment and the bigger the return, but their teams of scientific and business analysts must first explore if an investment is worth it.
"Specifically in the case of emerging life sciences technology platforms, the decision to invest is kind of like leaping into a black hole," Wai Long elaborates. "A technology might feature in one or two publications, but it's unknown if it really works since there's zero user feedback yet. It's a tricky moment for a VC."
"Instead of directly investing a huge amount of money in an unproven technology, a life sciences venture capitalist can have Tech Watch handle the hands-on experiments, enabling them to make a more educated decision based on our experience in evaluating such technologies. We have both local and international VCs interested in engaging with us on this front." - Wai Long Tam, Head of Tech Watch
Keeping scientists at the forefront of their domains
VIB Core Facilities are experts in the technologies and related services they oversee, and they also scout for the next upcoming trends in their field. Tech Watch complements them, providing a path for externally developed tech to enter VIB and be made available to scientists.
"Tech Watch steps in to ensure that the services are the latest, the most relevant, and the most impactful to keep scientists at the forefront of their research areas," Wai asserts.
"Take the Single Cell Core, for example. We organize discussions with Niels Vandamme, Head of the Single Cell Core, about new tech transfers in his area. Niels can then choose to offer that technology as a service, but we do the up-front evaluation and development of it for him."
"No matter which role we're performing, Tech Watch has one overarching aim: we ensure that scientists have the very latest innovations at their disposal to investigate their research questions as efficiently and effectively as possible." - Wai Long Tam, Head of Tech Watch at VIB
No matter the application – whether it's an internal research enabler, a strategically interesting tool, or an unproven investment – Tech Watch has one overarching aim: "We strive to ensure that scientists have the very latest innovations at their disposal to investigate their research questions as efficiently and effectively as possible," Wai Long concludes.
Learn more about VIB Technologies or have a look at our VIB Technologies campaign.
---
Read more